Netflix Set It Up Review – Best Rom-Com of 2018
Here's the review of the latest released movie Set It Up.
Set It Up, a newly released film on Netflix has 92% rating on Rotten Tomatoes, but only 6.6 on IMDb and 59% on Metacritic.

It is rated as one of the best rom-com movies in 2018 and obsessively loved by its viewers.

But the story felt like a usual romantic drama.
Spoiler alert!
Set It Up came out on 15 June 2018. You can watch it on Netflix. This movie's story is simple and very sweet. Two assistants who overwork for their bosses are fed up with life. As on one day, they meet accidentally and come up with a crazy solution. They plan to set their bosses up with each other.
The whole movie runs around, how these two bosses end up as lovers and plan to marry, giving relief to their assistants. The movie involves a lot of humor and fun. Zoey Deutch and Glen Powell play as main leads and honestly, they have done a phenomenal job. The crazy part is both the actors have the same age as the characters in the movie are. Zoey Deutch (age 23) and Glen Powell (age 29), The casting was perfect.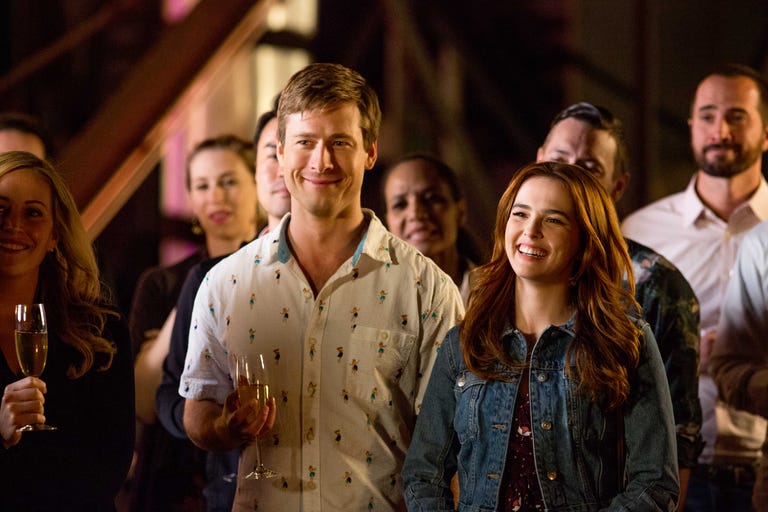 Set It Up was directed very well, and the background music was wow. The cinematography could have been better and not be forgotten, the movie has a pretty good emotional breakdown, again Zoey Deutch takes the credit. She is the best part of the movie, the Netflix film has everything that needs to be in a rom-com.
CHECK OUT: SCARED GAMES REVIEW – NETFLIX ENTRY INTO INDIA
The only thing the dint go well is the plot, quiet routine, no ups, and downs, both leads find different partners, but end up together in the end. Nothing special, but definitely watchable. If you need a little boost in your relationship, this movie is right for you. Watch it with your partner under the same blanket.
Set It Up rating
Summary
Set It Up is a very good movie and has everything that a rom-com movie needs to have, with few dirty jokes, emotional romance, and beautiful routine story.
Recommended for you: